Loading...
×
Up to
22% off
with Easybook Vouchers & No limit of use!
Learn more
You Can Travel Much Safer in Public Transport Now!
(with latest innovative mask, sticks with medical adhesive)
Easybook recently partnered with Dr. Chew of Lekad Mask inventor to promote the first stringless mask in Malaysia which is meant to provide leak-free protection. LEKAD mask almost eliminate outward leak and have superiority in preventing inward leak with fit test with fit factor 200+, double the benchmark of N95!
This is the first mask that sticks to your face to ensure that there are no leaks, better than N95!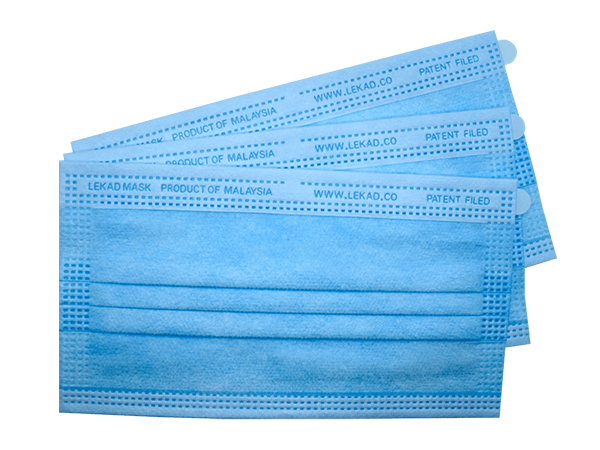 LEKAD Mask
Lekad Original (LO) Stick-on Mask|10 pieces per pack
RM 25.00
LO's adhesive is recommended to stick once ONLY and stickiness will reduce on subsequent application.
All LEKAD mask is recommended for SINGLE USE only.
Each pack comes with 10 pieces of Lekad face mask.
Features:
Provide two ways leak-free protection
No ear loops, No nose piece and stringless
Non-sensitive medical adhesive
Hijab friendly
Anti-fogging
Better fitting, easy to breathe
Comfortable to wear
Medical grade fabrics
Delivery charges: FREE DELIVERY (Min 2 packs)
Please contact us at enquiry@easybook.com if you need to deliver to East Malaysia.
About Lekad Mask
A breakthrough in prevention of airborne transmission
Quick demonstration of wearing Lekad stringless mask
Stick-on mask provide leak-free protection
Fit Test Report
Fit testing was done on both Lekad Original and Lekad Protection Extra, with Portacount fit testing machine, gold standard respirator fit test, using OSHA Fast Protocol 29CFR1910, the latest Protocol accepted by OSHA.
The result were 200+ fit factor for both Lekad Original and Lekad Protection Extra, compare to benchmark 100 for N95 respirator.
It means air within Lekad mask is 200+ times cleaner than surrounding air.
Fit Test Reports
Bacterial Filtration Efficiency Reports
Medical Adhesive Hypoallergenic Reports
How to wear Lekad
Wearing LEKAD in real life