Bus from Johor to Mersing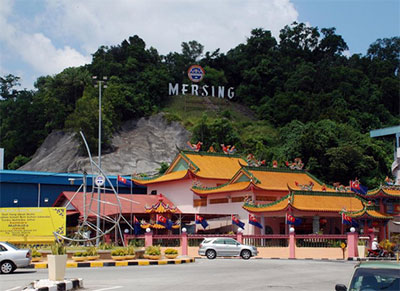 With a quiet charm that is reminiscent of the small-town culture that Malaysia used to have, Mersing is a popular east coast destination with a thriving traditional culture and natural beauty. Luckily, locals, Singaporeans and foreign travelers alike can travel to this gorgeous locale affordably simply by hopping on a bus from Johor to Mersing. This route is also perfect for those who want to take a bus from Johor to Tioman Island with Mersing serving as the gateway to the popular tropical paradise and diving hotspot.
Since the route for bus from Johor to Mersing is favored by hundreds, if not thousands, of travelers, several reliable bus companies service the route from various pick up points. For example, Cepat & Cekap Express picks up from Kluang, Pontian, Batu Pahat, and Air Hitam, while S&S International Express picks passengers up from Kota Tinggi, Muar, Kota Tinggi, Kluang and the ever popular Johor Bahru Larkin Terminal. Additional liners like Transnasional, Causeway Link Express and Plusliner also service the route but pick up exclusively from Johor Bahru's Larkin terminal.
Taking a bus from Johor to Mersing is pleasant and comfortable with the journey taking roughly two hours depending on what station the bus departs from. Similarly, bus fares range between RM8 and RM17 between the various bus liners. Trips depart as early as 8 in the morning with evening trips departing as late as 6:30 in the evening and runs seven days a week. However, trips are at a considerably lower frequency on Sundays.
Once at Mersing, travelers have the option to set off on an adventure and circumnavigate the centrally oriented hill in the area that sits just behind a magnificent Hindu temple. The great thing is that you can take a bus from Johor to Mersing and Mersing town is small enough to explore on foot. The weather is pleasant when the humidity is low and a quick trip on a motorcycle will also easily take visitors to several beaches nearby. The most popular option, however, is to set off for the Tioman Island where water activities are at their absolute best.
Getting from Mersing to Tioman Island is easy, affordable and breathtaking. You can take a bus from Johor to Mersing or bus from Johor to Tioman. From the drop off point in Mersing, there should be buses that take visitors from the bus station to the ferry terminal. Alternatively, there are also many taxi companies in the area ready to transport vacationers from the bus station to the ferry. Several ferry companies offer trips to Tioman with speedboat trips taking up to an hour and regular boats taking about an hour and a half. Ferry tickets generally cost between RM25 to RM35. For travelers who want to save a bit more money, there are cheaper ferries to Tioman Island, however these ferries can take up to two hours to arrive at Salang Port instead of the famous Tekek Port.
It is important to remember that the Johor to Mersing route is one of the most popular and, therefore, most overcrowded journey to take, so booking your tickets ahead of time is ideal. Booking online guarantees you a seat on the bus from Johor to Mersing or the bus from Johor to Tioman. Frequent travelers also advise that you purchase one-way ferry tickets instead of round trip tickets to avoid running into logistical issues with the ferry operators. For those who opt to take the speedboat, make sure to sit near the front of the boat or you could run the risk of getting seasick and drenched at the same time.
Get started on planning on your dream getaway to Mersing or Pulau Tioman and book all of your tickets hassle free online at easybook.com.