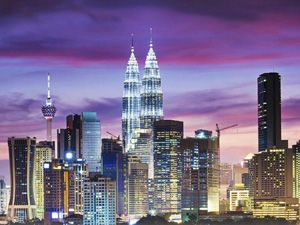 Bus To KL
Traveling by bus is the most convenient mode of travel to Kuala Lumpur from many destinations; Johor, Penang, Ipoh, Malacca, Hatyai, Cameron Highlands, Genting Highlands and other parts. There are a number of bus companies that provide this service. You can book online on the Easybook.com website from anywhere as long as there is availability of internet. You will only need to log into the website and all the information you may need concerning buses travelling to Kuala Lumpur is laid out as well as buses plying other parts of Malaysia and Singapore. Online booking is convenient as it will save you money, time and is hassle free.
By booking on easibook.com frequently you can earn points which you can use in your subsequent bookings and you can also benefit from promotions and be a winner of assorted gifts. Some of the bus companies that provide services from to Kuala Lumpur include Konsortium Bas Express, Sri Maju Group, Transnasional , JB Transliner, Cekap & Cekap Express, S&S International and Supernice Grassland.
Passengers who plan to board a Bus to KL from different destinations can do so from the various terminals like from Johor they can do so from Batu Pahat. From Penang they can use Sungai Nibong terminal, Butterworth terminal and many other terminals. From Singapore the terminals passengers can use include Beach Road, Golden Mile Complex etc. The other places too have strategic terminals which passengers may use. Passengers are then dropped off in KL at terminals such as Puduraya which is the largest terminal for buses in Malaysia, Bersepadu Selatan, Pudu Sentral, Shah Alam depending on the bus company. There are also terminals such as Kiang and Hentian Sebelah Serdang whose locations are strategic for passengers to access public transportation to their destination of preference.
The journey from the different destinations by Bus to KL may last a long time depending on the distance from each place and on how heavy traffic may be but the coaches are equipped with air conditioning and seats that recline fully which give the customers great comfort that they don't feel the effects of the journey which could otherwise leave the passengers feeling very tired. There are also stop overs for passengers to ease themselves or have small snacks before proceeding with the journey.