Best Guide from Kota Kinabalu to Limbang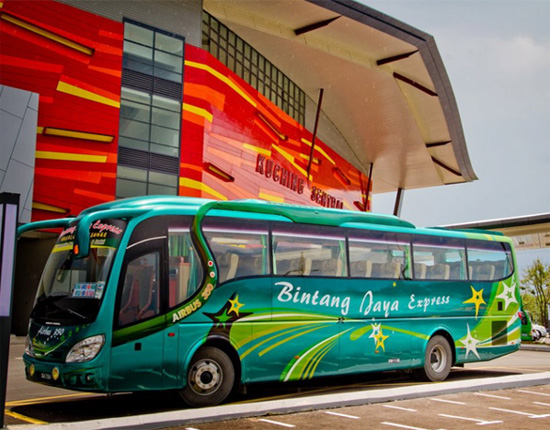 Kota Kinabalu is a fairly large town located in the northern part of the Malaysian state of Sabah, on the island of Borneo in eastern Malaysia. It is located just a few hours' drive from the famous Mt. Kinabalu, which attracts thousands of hikers and visitors every year. Kota Kinabalu is located right on the shores of the South China Sea. As a tropical location, it features beautifully warm weather year-round, giving visitors the opportunity to enjoy the beaches around Kota Kinabalu. Other enjoyable activities include island hopping around the beautiful nearby islands and going snorkelling or scuba diving in the crystal clear waters of the South China Sea. There are also numerous other activities offered in the area, including visiting the Oran-utan conservatory nearby.
Limbang is located a little west of Kota Kinabalu, still on the island of Borneo. It is the largest town in the Limbang District, in the state of Sarawak. It is similarly located near the coast of the South China Sea, as well as being right on the banks of the Limbang River. Limbang also features "Taman Tasik Bukit Mas," or the "Gold Hill Lake Park," which offers recreational activities for families, in addition to various hiking trails.
In order to travel between these two cities, it is often easiest to ride on the bus, instead of going through the hassles of flying. Booking bus tickets from Kota Kinabalu to Limbang is easily carried out through online websites such as easibook.com. Buses also offer similarly comfortable accommodations as airplanes, complete with comfortable seats, air conditioning, and plenty of storage space for your bags. Taking a bus is often cheaper than flying, as well as offering less inconveniences with regards to security lines. Thus, overall, riding the bus is the easiest and most convenient way to travel between the two beautiful cities of Kota Kinabalu and Limbang. Bintang Jaya Express is one of the express bus companies that offer this express bus service from Kota Kinabalu to Limbang.