Best Guide from Kota Kinabalu to Miri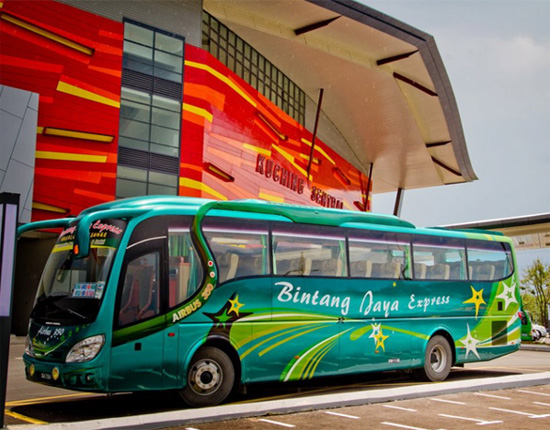 Travelling from Kota Kinabalu to Miri by bus takes up heaps of hours due to its distance of 297km, this is due to several stops it has to make as it crosses several borders along the way along the way for passport stamping. The pick-up point is usually at Jalan Tugu, Kota Kinabalu and drop-off point is at Terminal Bus Pujut. You can travel through the entire journey by a single express from Kota Kinabalu as you enjoy a comfortable and executive ride in an air-conditioned Bintang Jaya Express bus.
Taking a bus from Kota Kinabalu with Bintang Jaya Express is one of the most fantastic cities in the world, it boasts of warm hospitality and great sights. It is the Capital of the Malaysian State Sabah; which is one of the two states of East Malaysia. The city is named after Mount Kinabalu which lies east of it. Tunku Abdul Rahman National Park lies west of this City. There are several first class tourists' resorts, sailing and golf courses in Kota Kinabalu for tourists who have a little extra to spend. Some of the great places to visit during your stay in the city include long sandy beaches, virgin coral reefs, Paradise islands, and tropical rain forests, several new diving locations boasting of unexplored reefs have also been discovered. Apart from being a great tourist destination, it is also one of East Malaysia's major industrial and commercial centres, making it one of the country's fastest growing cities.
Miri City on the other hand, lies in Northern part of Sarawak State. It is the second largest city in the state and also the original birthplace of the county's petroleum industry. Apart from petroleum, some of the City's other major industries include production of oil palm, processed timber and tourism. The city is one of the world's eco-tourism destination and a major tourist gate way to attractions like the Lambir National Park, Loagan Bunut National Park, and Niah Caves.