Best Guide from Kuching to Serian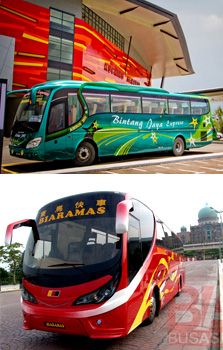 Kuching, officially known as the City of Kuching is regard to be the most populous city in the states of Sarawak. Bustling with modern and to some extent colonial vibe, this stylish and sophisticated city brings together a kaleidoscope of cultures, cuisine and craft. From dragon-decorated Chinese temples to landscaped riverfront parks, Kuching has an aura that never ceases to amply reward its visitors. It is no wonder then that this glorious city has turned out to be one of the favorite tourist destinations in Malaysia.
However, a stay in Malaysia is never regarded complete if one has not visited Malaysia's tourist destination such as Serian, a city that is located about 65 km (40 miles) from Kuching city. Though many do not regard Serian to be a tourist destination, travellers passing through the area often term it as one of the busiest towns in Malaysia especially during the festive seasons. It is a good place to shop nevertheless owing to the rich cuisine to be found in form of all manners of fruit, vegetables, forest produce and a thriving fish market. Bus companies a tourist can take from Kuching city to Serian includes: Biaramas Ekspres, Borneo Interland, Lanang Road Bus Company, SJS, and Vital Focus.
These main long-distance buses depart from the regional express bus terminal on Jln Penrissen located about 5 km southeast of the city center. Most operate between 6am to 6pm with a few operating until 9:30pm. Except during weekends and public holidays, there is usually no need to book seats on long-distance buses. Instead, one only needs to buy a ticket and board the bus. Tickets can be bought at ticket offices at Petra Jaya bus station or one can make an online booking through Easybook.com. Booking a bus ticket through Easybook.com allows you to avoid the hassle of standing in waiting queues for long and having to pay to ticket using credit cards. Additionally, it saves one the time used in travelling to the ticket offices counters to do the booking.