Best Guide from Penang to Perlis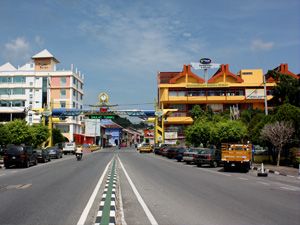 Traveling by bus from Penang to Perlis is one of the most affordable and comfortable means of travelling one can ever imagine. Many people prefer travelling by buses to such places because it is adventures and very relaxing. The buses have air conditioners and seats are very comfortable and stretching out. They also have on board toilets to ensure you are comfortable throughout the journey.
These buses move regularly at different intervals starting from early morning till late night. This means that you are able to choose time of the day when you can travel and you are not worried even if you miss the morning bus. The journey takes approximately two hours forty five minutes. This of course depends on the traffic and the speed is reasonable.
You can always book your bus several days before the actual day. This is much recommended since you will not be affected by variation of prices in fare thereafter. You will also be comfortable having your ticket early enough instead of the rush hours. This also comes with certain discounts compared to booking at the last minute. The express buses will drop down its passengers at various locations of Perlis that includes Kangar, Kuala Perlis and Hentian Bas Padang Bas.
When you want to travel from Penang to Perlis by bus, you can simply do the booking online; a means which is more convenient and fast. It is something you are able to do at your place of comfort. You will be able to choose your seat and even the time to travel.
You simply need to go to the website and check on all the details concerning your travel. Fare is clearly stated, both for children and adults. There is always change in fare depending on the season, so you need to know the price at that moment as you do your booking. You will get friendly operators who are always willing to help in any way.