Best Guide from Pontianak to Kuching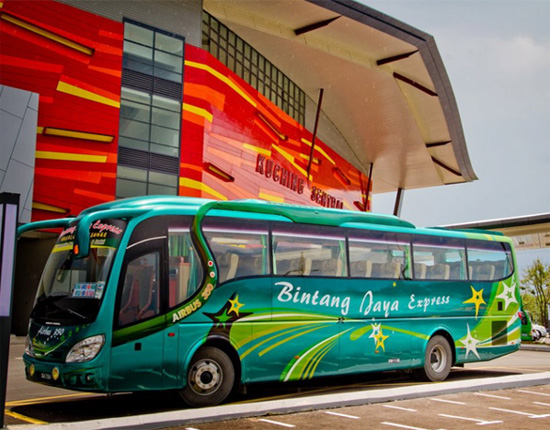 Pontianak, popularly known as Kota Khatulistiwa or the Equator city is the capital of west Kalimantan province in Indonesia. Pontianak is a medium-size trading Port City on Borneo Island. It occupies an area of about 107.82 square kilometers in the Kapuas River Delta whereas Kuching City is the capital and the highest populated city in Sarawak state in Malaysia.
Many people, including the tourists in the region prefer to travel from Pontianak to Kuching by bus because they are express. A number of bus companies that operate on this route schedule their buses' departure time for very early in the morning and late at night on this journey that takes roughly 6 hours. Syarikat Kenderaan Sri Tebakang Express and Bintang Jaya Express is some of the express bus company that offers these express bus services to passengers coming from near and far. The pick –up point is from Pontianak and the drop-off point is at Kuching Sentral Bus Terminal. The bus ticket prices hail from R45 to RM60.
Travellers also get to see contrasting differences between the Malaysian and Indonesian side of Borneo. Bus companies on this route have made travel here as comfortable as possible since most of the buses are fitted with air conditioners and very comfortable seats with leg rests so that travellers may not be worn out by the time they get to their destinations.
These bus companies have also enabled passengers to purchase their tickets online on Easibook.com, a very convenient and easy way to acquire bus tickets since it saves them the time and money they would spend traveling to the particular company offices and queuing before they can buy the tickets. Payment is done via credit cards or internet banking and one gets to choose where he or she prefers to sit on the bus.