Cheapest Car Rental Price in Johor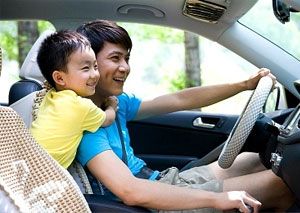 The word Johor originated from the Arabic word Jauhar, will translates as 'jewel' or 'gem'. And indeed, Johor is an exquisite gem of Malaysia. The country's second most populous state, Johor borders on the Republic of Singapore and is home to a rich melting pot of Malay, Chinese and Indian cultures and cuisine.
For visitors, there is too little time but so much of this gem to see! So why not make the most of your trip by booking the cheapest car rental in Johor? Craving for an awesome day out at Asia's first and only Legoland, or wishing to take in the sights of the picturesque town of Muar? You can do so easily in just a few clicks on South East Asia's largest land transport website, Easybook.com. Quick and simple booking is guaranteed.
On www.easybook.com/car, select Johor and your pick-up point - Johor Bahru City, Larkin, Pasir Gudang or Skudai. Then enter your pick-up time, choose the type of car you want, and then secure payment. And you're done. Once you are handed the keys, your shiny car will be all yours and you are free to drive as you please, happy in the knowledge that you got yourself the cheapest car rental in Johor .
If the experience has whetted your appetite to check out the rest of Malaysia via personal freedom of the roads, Easybook also offers the cheapest car rental in Penang , Melaka, and many more popular destinations.